Welcome to the most popular Diablo 3 Gold store. Hope you can join our public Facebook page get the invitation code of Wheel of Fortune. There are many of players get the free D3 Gold from our activity, hope you will be the lucky guy. Today, we are glad to share three skill builds for Demon Hunter with you.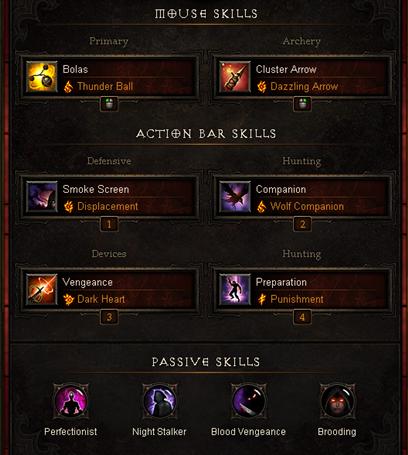 The key point of this build is the recovery of Hatred. In addition, under the multiple fire damage you can cause powerful AOE damage. With the guarantee of 30 disciplines you can keep Shadow Power always and output high DPS. It is suitable for you to farm Diablo 3 Gold and Items in 0-5 MP. As we all know, the highest efficiency of upgrading is 0 MP. While, the disadvantage of this build is the speed of electric ball is too low to kill some flexible monsters. All in all, the great balance of Hatred and Discipline support you farm high level of MP.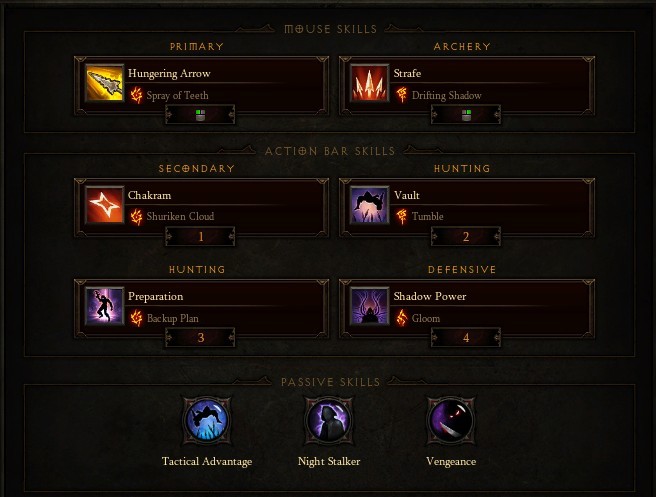 For this build, you should ensure more than 50% Critical Hits Damage to touch off the Night Stalker then you wouldn't worry about lack of discipline. The point is that you can hit the enemies over running with fast speed. Although, there is the Vengeance to support you recover Hatred fast, you still will lack of hatred. So, the Hungering Arrow with high DPS and recover Hatred is necessary. For my personally view, this build is good for 0MP to increase you XP fast and easy. While, this build has high requirement of the blood life and resistance. We suggest you armed with life steal weapons. You know, as long as you survival that you can output high damage!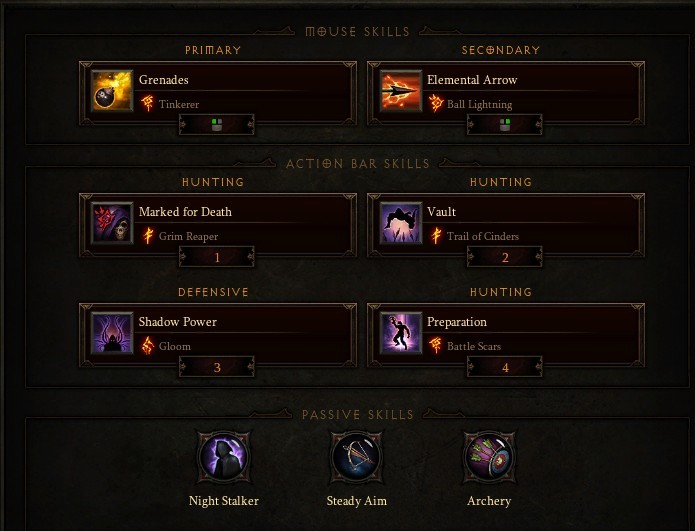 According to the Barbarians' parkour style, some players has designed this build for our Demon Hunter. High Critical hit damage with hits add life, high mobility force with transport ability and high DOT is the most famous advantage for this build. The DOT of Vault + Trail of Cinders is the essential factors for this build. However, the generally problems for Demon Hunter is the blood and discipline return. Of course, your weapons should equipped with per hit add life and per second add discipline. In addition, the armor should tend to with all resistance to increase your defense.
As you know, these Build is good for players to farm Diablo 3 Gold and legendary items in 0-5 MP. So, you should equip with high MF weapons and movement speed added. After all, with this build you don't need to buy expensive legendary weapons in AH. No matter which one you like, you should arm with right items for yourself. Welcome to our Facebook Page share your skill build with us!